The Bookshop on the Corner, by Jenny Colgan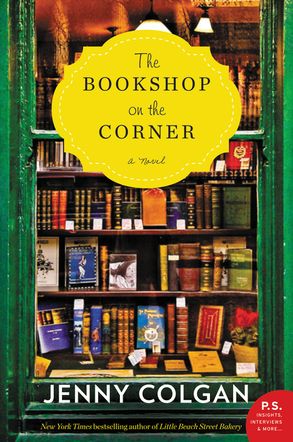 [Image courtesy of HarperCollins]
I'm so disappointed!
Well, this book actually started as a pretty good read for me, with a bookish female protagonist – Nina – who got axed by the library because of funding issues and decided to start her own book van in the countryside. Granted, it's not exactly a new theme, but it resonated with me because I've always dreamed of leaving my nine-to-five job and setting up my very own bookshop. Plus, Jenny Colgan tried to describe how the move brought reading back to a quiet town and changed some people's lives. 
And then, somewhere in the middle of the book, the story spiraled into not one but two love stories, and Nina degenerated from a kind (albeit sometimes silly) bookseller into a woman desperate for a man, and yes, sex. I shall not say more about the love stories, except that I feel the book had a rather abrupt and unsatisfying ending, even though Colgan gave it a happy ever after conclusion.
As a book lover who has a personal fantasy of owning a book place, I was hoping for a deeper story about the book van bringing more than books to the sleepy town and its people. I would have liked to get to know more about Ainslee, the girl who had to take care of her bedridden mum and eight-year-old brother and couldn't afford to buy any books, or the two elderly folks at the town bar who, surprisingly, couldn't put down the books that Nina purposely left behind for them.  
So yes, I'm so disappointed.
VERDICT: This book will serve as a very light read during a summer vacation at best. Please don't expect more, unless you're looking for a happy ever after love story with an abrupt ending.